Vin Naturel.  "Natural wine" is a popular buzzword these days, one with varied definitions and no lack of controversy. Whatever you take it to mean — biodynamic, no sulfites, organic, unfiltered — the goal is the same: to create wine with little intervention between grape and glass.
At their best, "natural" wines show vivacity and energy often lacking in more conventional styles. These wines leap from the glass, full of exuberance and life, trading polish for gusto, neatness for verve. Our favorite source for wines of this ilk is the Mas Foulaquier.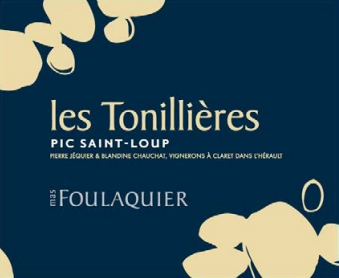 Complexity and Class.  Foulaquier, you may remember, is a small, beautifully tended estate in very north of the sprawling Languedoc. Its winemakers are devoutly committed to biodynamic and organic viticulture, and the results are spectacular – rich, deep, complex red wines with notes of earth, spice, jam, and forest floor.
Foulaquier's simplest wine is the "Tonillieres" cuvée. A blend of grenache and syrah, this cool, floral wine is just the recipe for warm evening on the roof deck. Look for notes of dark, vibrant fruit, violets, plums, and provencal spices. Try it with a mixed plate of charcuterie.
_
________________________

FOULAQUIER Tonillieres 2013
Ansonia Retail: $25
case, half-case price: $22/bot
_
AVAILABLE IN 6-  AND 12- BOTTLE LOTS
_
_
_
_____________________________
Enjoy this article? Sign up to receive them in your inbox.
_
_