Passion.  We stumbled upon the Domaine Nicolas Maillet last year during a visit to the Maconnais, and he has turned out to be one of our best finds. Maillet is a man full of passion — for his vineyards, for his rootstocks, for biodynamics, and for the purity of his harvest. And he manages to translate all of this energy into extraordinary wines.
During our last visit in June, Maillet loaded us into his rickety jeep and drove us deep into his vines. He earnestly pointed out the subtleties of exposition of his valley, and showed us the evidence of success from the recent flowering. Back at the domaine he explained (with no less passion) his unusual method of fermentation, which involves many strains of indigenous yeast over many months at very cool temperatures.
Maillet doesn't lack confidence in his techniques, and after a sip of his wine, you won't either.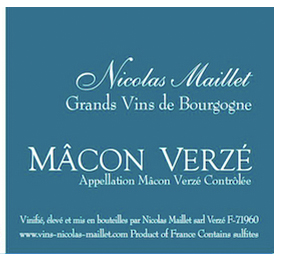 Purity. We discovered a new wine from Maillet on this visit — the Macon-Verzé. Readers who remember the Macon-Igé from earlier this year should be very impressed with the Macon-Verzé, which resembles it closely, but shows noticeably more expression in the nose, and perhaps more exotic fruit in the mouth.
We opened this for a tasting last night on the North Shore of Massachusetts, and it was huge hit. The nose is remarkably expressive and lush, showing white flowers, tangerine, and apricot. The mouth is classic Maillet — rich and long and pure, but with striking freshness and a beautiful baked lemon core. With no oak to overshadow the fruit, this is a classic Maconnais, showing beautiful, unadulterated ripe fruit.
As Anthony Hanson once wrote about another of our favorites from the region, all you need with this wine is two glasses and a friend.
________________________

MAILLET Macon-Verzé 2013
Ansonia Retail: $28
case, half-case: $24/bot


_
AVAILABLE IN 6- AND 12- BOTTLE LOTS
_
_
_
_____________________________
Sign up to receive these posts in your inbox:

_
_
_____________________________
_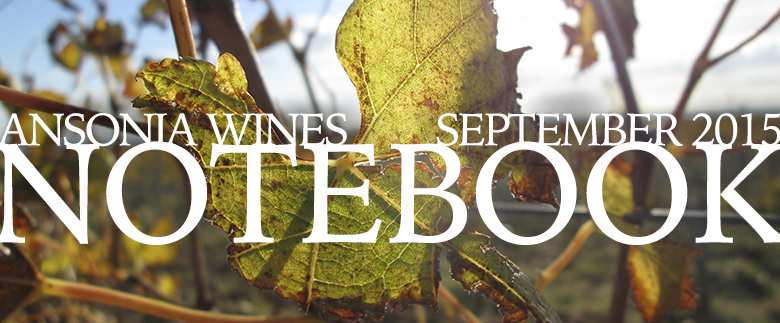 –
_