Rich.  The Domaine Jean-Noël Gagnard is part of the old guard of Chassagne Montrachet. For decades they've been among the most recognizable names in white Burgundy, synonymous with class and elegance. Master of Wine Jasper Morris writes that Gagnard's wines "truly reflect their terroirs and combine intensity and richness with elegance and balance."
Caroline Lestimé, Jean-Noël's daughter, has run the winemaking since 1989. She expertly maintains a delicate balance between tradition and innovation: she still makes rich, old school white Burgundies, but constantly tweaks her methods to fine tune the results. She recently adopted biodynamics to increase the purity of her wines, and the results are impressive.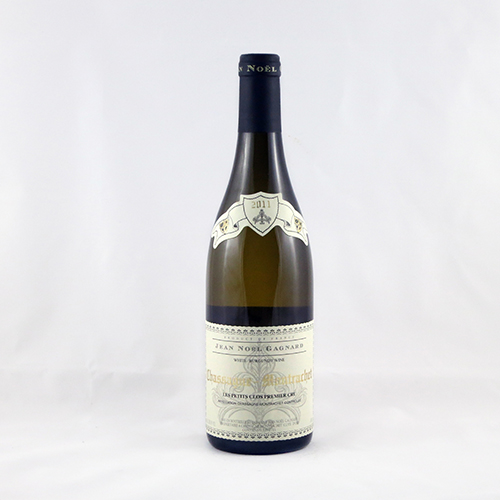 Opulent.  Nearly all the 2015 White Burgundies easy to like — the heat that summer gave them an extra dose of richness and ripeness. But the 2015s from Chassagne-Montrachet — a town known for its opulent wines in a normal year — are like eating candy. A few we tasted lacked a bit of acidity, but Caroline's meticulous care paid off and her 2015 Chassagnes maintain lovely balance.
The nose of the 2015 "Chaumes" is bright and exotic, with lemon peel, white flowers, coconut, and mango. The mouth is extraordinarily smooth and rich — it's decadent wine that requires no patience at all. Burghound (Allen Meadows) found a "highly seductive mouthfeel" and "fine persistence," noting its "lemon-tinged finale."
Caroline doesn't give her wines away, and this is hardly priced to become your next by-the-glass chard. (We've got a lot of excellent white Burgundy priced for everyday enjoyment — see our recent collection.) But when a special moment often calls for an unusually fine bottle of white Burgundy, consider this one — it's likely to be the tastiest one you've had in awhile.
____________________________
Gagnard Chassagne-Montrachet "Chaumes" 2015
Ansonia Retail: $76
3+ bottle price : $68/bot


FREE EAST COAST SHIPPING ON ANY 12 BOTTLES