Rich.  Grape varietals often get their names from a visible aspect of their fruit. The name Sauvignon blanc comes from sauvage ("wild") because its leaves look like those of wild grape vines. Pinot Gris refers to the blue-gray (gris) color of its grapes. But our favorite varietal (etymologically speaking) has to be Sangiovese — a wine so inky and black that it is named for the "blood of Jove."
With chilly weather outside we can hardly think of a cozier wine than Sangiovese. Our source for this grape is the Fattoria Poggerino, a small winery in the hills of Tuscany producing rich, balanced reds. Today we're releasing our final few cases of their excellent 2012 Chianti Classico; five years on from the harvest this wine is a refined, nuanced glass of red.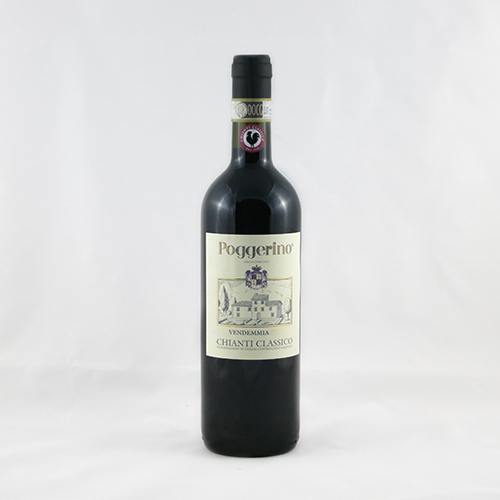 Roses and smoke.  Poggerino's 2012 Chianti Classico is among the best we can remember. Jancis Robinson called the 2012 "mouthfilling yet poised," and "savory yet perfumed," with "wonderful balance." We found the signature roasted cherries and smoke in the nose, with chocolate, beef, and rose petals in the mouth. The mouthfeel is sturdy and dense, with young but juicy tannins and lots of energy.
The exceptional balance that impressed Jancis Robinson makes this wine an easy food pairing — a rich tomato sauce on pasta is a near perfect match. With a few years in the bottle, this has rounded into a beautifully elegant wine. It's certainly among the best $25 bottles in our cellar.
____________________________
Poggerino Chianti Classico 2012
Ansonia Retail: $30
6+ bottle price : $25/bot


FREE EAST COAST SHIPPING ON ANY 12 BOTTLES