With a supply crunch from recent small vintages and seemingly inelastic demand, the cost of Burgundy is headed in one direction. And yet amid ballooning prices Chablis has maintained its place as a consistent source of value. Even Grand Crus from top tier producers still rarely break the $100/bottle mark.
Of the forty premier cru vineyards across the appellation of Chablis, Montée de Tonnerre is undisputedly the finest and most prestigious. As wine writer Rajat Parr puts it, Montée de Tonnerre "produces at Grand Cru status, but still goes for Premier Cru prices."
We're pleased to offer a full lineup of 2020 Chablis from Jean Collet in next Sunday's May Futures issue (along 2020s from Amiot, Thomas Morey, and several new white Burgundy sources). But as usual we're opening up the bidding early on Collet's finest premier cru, the 2020 Montée de Tonnerre.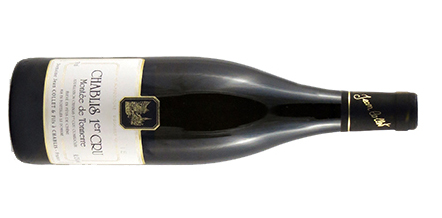 We tasted Romain Collet's 2020 Montée de Tonnerre at his domaine in Chablis a few weeks ago, and it's just terrific wine. Romain makes well over a dozen different Chablis cuvées, and his tastings are studies in subtle terroir shifts. But amid a long and delicious tasting, the Montée de Tonnerre stood out – regal, refined, complex and vibrant.
The nose is deep, dry, and beautifully layered, with white flowers, saline, seashells and lemon peel. The mouth is rich but not heavy, with oak carefully integrated and notes of dry apple and stones. Jasper Morris gave 90-93, calling it "harmonious" and "one of the more powerful wines" in the lineup. Burghound awarded 90-92, finding "excellent volume" and calling it "unusually powerful yet refined."
Romain Collet continues to produce on a superlative level, and this would-be Grand Cru is among his best showings this year. We've reserved a bunch, but it's been known to sell out before – interested readers should reply before Sunday's May Futures launch.
____________________________
Collet Chablis 1er "Montée de Tonnerre" 2020
Ansonia Retail: $504
May Futures: $385/case

To reserve this wine, email    tom @ ansoniawines.com
AVAILABLE BY THE CASE AND HALF CASE