Looking for a special gift for your clients this holiday season?
Ansonia Business Gifts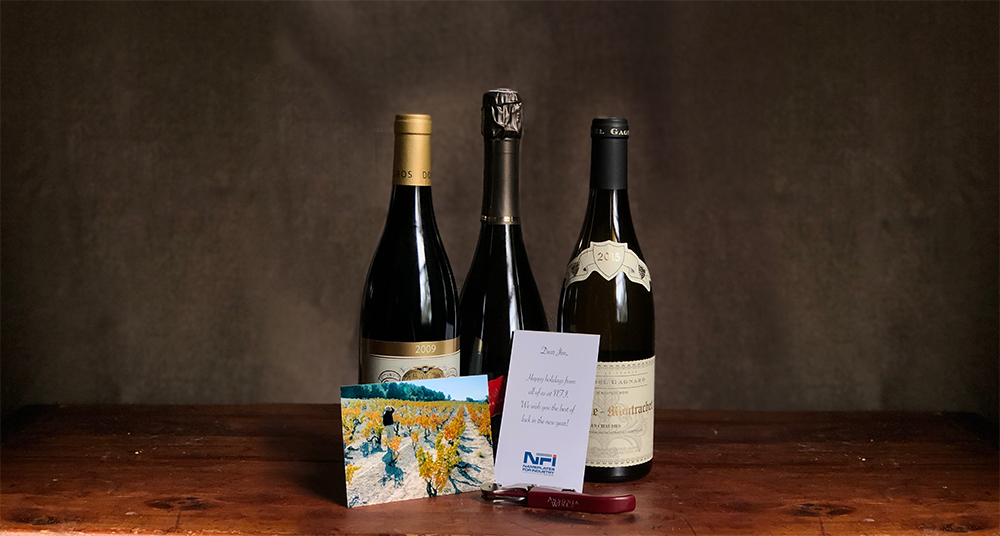 Unique Wines
Wines from Ansonia aren't the everyday brands you'll find in most wine stores — they're hand-picked small-batch wines, many with no other American source.
Personalized Notes
Send us your company's logo and we'll include it on your personalized notes to accompany the wine. We'll also include an info card about the wines your clients receive.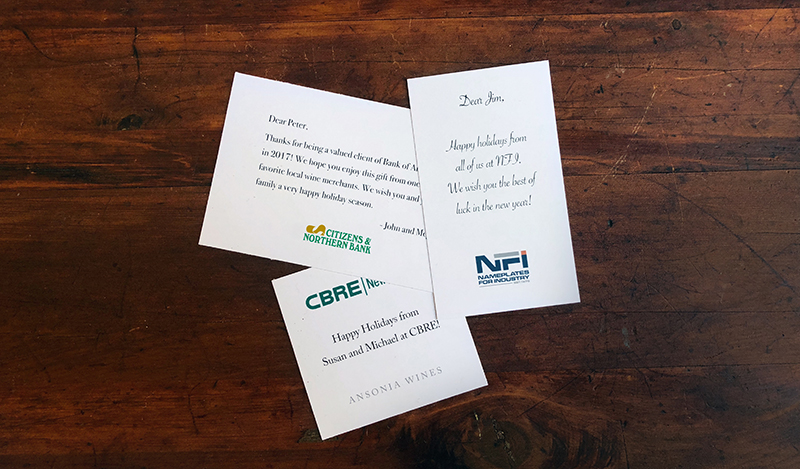 No-Hassle Shipping
2 clients? 200 clients? No problem — you provide addresses as a spreadsheet or list, and we handle the rest.
Customize Your Gift
Choose your price range, bottle selection, shipping timing, holiday note, and more. We'll tailor the gift to your needs.
Interested?
Contact Tom for help with your custom gift: tom@ansoniawines.com or 617-249-3657
___________________________________
What our corporate clients are saying about Ansonia Business Gifts:
"Seamless."
"Great wines at a great price point."
"Better than Wine.com, which we used previously"
"The personalization of the gift card was great."
___________________________________
Gift Ideas
Champagne: $75
Vintage Champagne + shipping
Burgundy Trio: $99
Chablis + 2015 Red Burgundy + Crémant + shipping
Famous Pair: $99
Châteauneuf-du-Pape + Champagne + shipping
Iconic Bordeaux Trio: $250
Pomerol + St-Emilion + Pauillac + shipping
Iconic Burgundy Trio: $250
Gevrey-Chambertin + Chassagne-Montrachet + Vosne-Romanée + shipping
Drink-Now Sampler: $495
3x Burgundy + 3x Bordeaux + 3 Crémant + 3 Châteauneuf + shipping
or build your own!
Email or call Tom to get started:
tom@ansoniawines.com  |  617-249-3657