Our lineup for July Futures provides an opportunity to reflect on the richness of choice in French wine these days. Twenty years ago a drive through the vineyards of the Côte d'Or revealed a remarkably consistent landscape. Bare soil was nearly everywhere between the rows and flowers appeared only at the end stakes. The posts and wires that support and shape the summer's growth were the much the same up and down the Côte. Canopies looked identical everywhere. The cellars and barrel rooms were more the same than different.
Beginning with innovators like the legendary Lalou Bize-Leroy, the scope for diverse practices in vineyards and cellars slowly opened. Organic viticulture, once a curiosity, now dominates. Elements of biodynamics, once widely seen as voodoo, have moved steadily into the mainstream. In the cellars, cement eggs and amphoras have taken their place among the barrels and foudres. Low or no intervention in the natural processes has passionate adherents, and a trip to the vines offers widely varying scenes.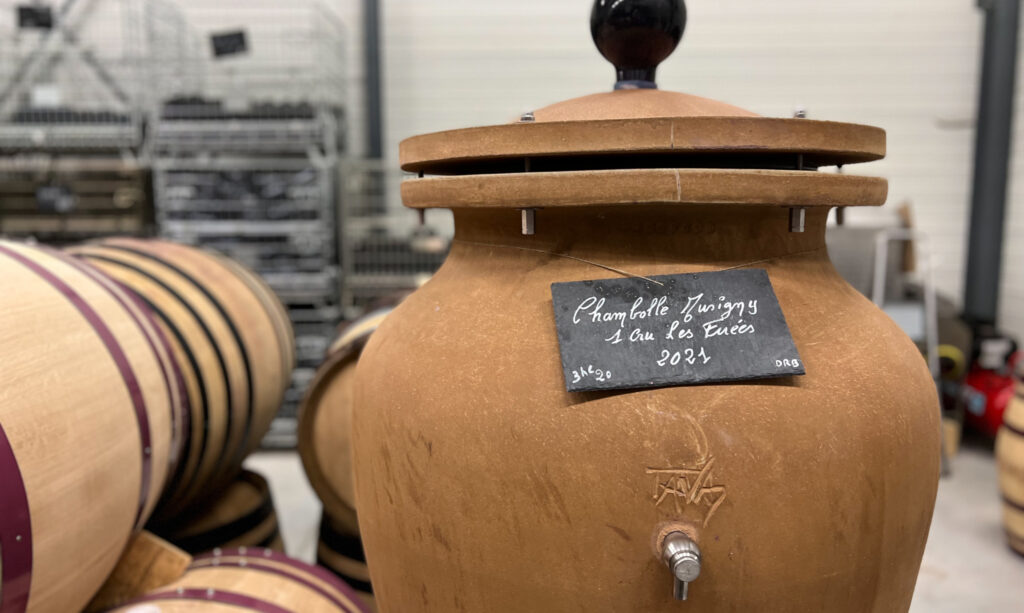 As a result of all this, the unique beauty of terroir has new modes of expression: enhanced complexity, occasional notes of wildness, and generally wider palates of aroma and taste. We think this is progress, and we are delighted to have such wines in our cellars and offerings. We're not, though, about to abandon the great wines made by masters of traditional technique. Michel Gros's Vosne-Romanées are like a Swiss watch, carefully crafted to show the best of his marvelous terroir, and we will continue to buy and offer them with enthusiasm.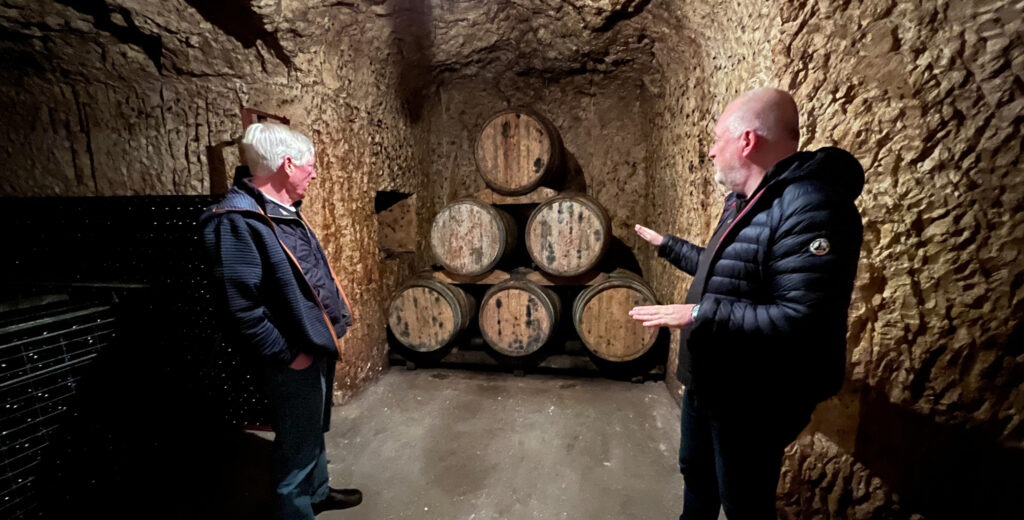 July's Futures includes winemaking across this expanded spectrum. There are exciting new wines from the Beaujolais. There is Châteauneuf from centenarian vines that haven't seen chemicals in half a century; and mountain-grown Seguret from a nearby vineyard just a decade old. There is Champagne from chalk cellars that have looked the same for a century. There are refreshing everyday whites from the Loire. There are red and white Burgundies in a wide range of methods and styles. In short, we hope, something for everyone in this Futures offering.
If anything is of interest, don't forget to place your orders in case or half-case lots by the Order Deadline of July 17, 2022. We'll be placing the orders in France immediately thereafter.
JUMP TO SECTION
Belland
Boursot
Maillet
Dupré-Goujon / Berne
Monnet
Michot
Paget
Dumien-Serrette
André
Malmont
Lancelot-Royer