We at last visited the Domaine Jacques Robin in the Côtes des Bar on Saturday. Sebastien Robin gave us a tour of his family's small domaine, and tasted us through a terrific lineup in his small, cozy tasting room alongside a crackling wood stove.
Robin's finest wine is their 2011 Cuvée Kimmeridgienne – made from pure Pinot Noir grown in chalk/limestone/clay soils, this wine sat on its lees for seven years, gaining complexity and exceptional depth.
The wine stands on its own as a delicious vintage grower champagne. But after seeing its origin – a small family domaine where Sebastien and his sisters produce tiny quantities of thoughtful, precise, handmade Champagne – it's even more impressive.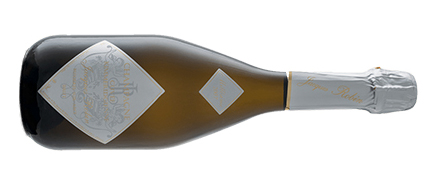 Made from 100% pinot noir, the 2011 Kimmeridgienne has spent eight years on the lees, and the payoff in depth and complexity is immediately evident. The nose is gorgeous and refined, showing notes of cream, brioche, creme brulee, coffee, and hazelnut; the mouth is dry and very long, with notes of candied fruit, chalk, and butter.
Vintage grower champagne of this caliber can easily cost twice this or more, and much of it isn't half this interesting or complex. Just a few thousand bottles were made nearly a decade ago, and have sat quietly since then, gaining magnificent depth. Our batch in stock was disgorged last fall, and is in perfect condition for enjoyment this year.
____________________________
Robin Champagne Kimmeridgienne 2011
bottle price: $75