If there's any place left hidden in Burgundy, it might be the appellation Ladoix. In recent decades the demand for Burgundy has skyrocketed, and it sometimes seems like there isn't much left to discover.
But even a serious Burgundy collector might have trouble finding Ladoix [lah-DWAH] on a map. Located just north of the famous Hill of Corton, the vineyards of Ladoix are downslope from some of Burgundy's finest Grand Crus. Our longtime source here is the Domaine Ravaut, a traditional domaine making excellent wines of both colors.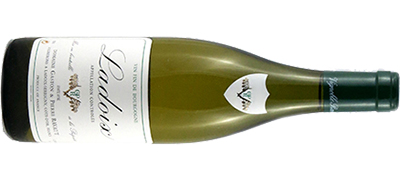 Ravaut's make several delicious reds from Ladoix, but it's their white Ladoix we've always found really exceptional. From vines planted down slope from Corton-Charlemagne, Ravaut's Ladoix blanc does an admirable impression of the great Grand Cru, and at a fraction of the price. It was writer Bill Nanson's description of this wine as a "baby Corton-Charlemagne" that first drew us here, and it rings true today.
The 2020 in Ladoix is seriously impressive wine. The nose is deep and expressive with notes of lemon cream, chalk, and white flowers. The mouth is delicious – very concentrated, with a waxy texture and a bold, lemon-zesty finish alongside faint hints of pear.
Grand Cru Corton-Charlemagne this isn't, but at less than half the cost, it punches way above its weight.
____________________________
Ravaut Ladoix blanc 2020
bottle price: $65